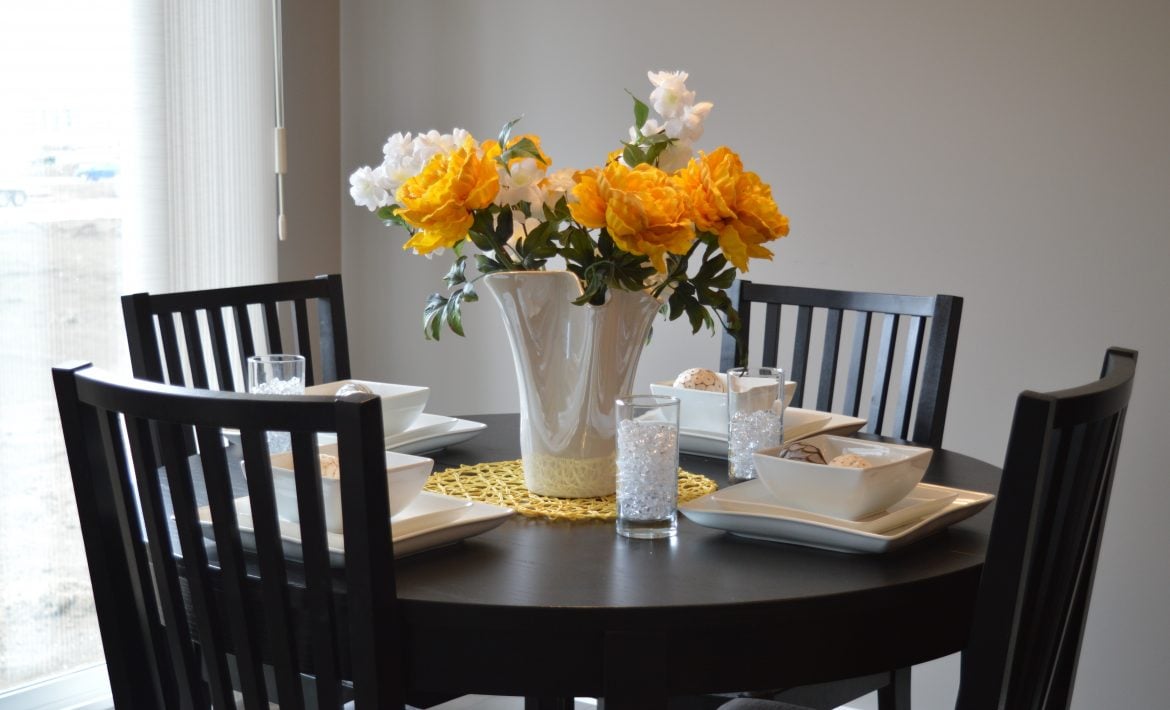 Great Price Dining Table And Chairs
Choosing The Right Table
A well chosen dining table should meet the everyday requirements of the family, whilst complementing the design of the room.
Sometimes, these may differ slightly – for example, if you rarely eat at the dinner table or there's only 2-3 people living at home, your first thought may be that you only need a small dining table. However, if the way the dining room's been designed means that there's a large space available, adding a small dining table may make the room look a bit sad and empty.
At the opposite end of this, it's important to remember that you don't just need space for the table and chairs – you'll want to keep approximately 1 meter of clear space around the table so that people can easily sit at and leave the table.
If you're short on space, consider choosing a round dining table – you won't have as much table space but it'll free up more space around the table than a rectangular design. Or you could use an extendable table but have a play with the mechanism; extending and retracting the table to make sure that it's easy to do if you're going to be using the feature regularly.
It's also a good idea to think about what requirements the dining table needs to meet before you start shopping – if you have young children at home, do you need to avoid sharp corners? If the table is going to be used for homework/drawing on, avoid tables made with a soft wood. Also consider maintenance – it's probably best to avoid a glass tabletop if you don't want to be cleaning it regularly.
So, your key points to consider are:
How many people you need to seat

Room size

Table requirements – function/maintenance

Design/style
Great Price Dining Table And Chairs
Here are some of our favorites
*We independently select these products and are not affiliated with the companies

Small Dining Tables
(Information is correct at the time of publishing and is subject to change)
If you have any questions about planning an extension, renovating or just about creating your dream home in general, go ahead and book a free call below with Yoop.
Thinking of your dream home improvement or how to start your project? 
Need your planning questions answered? Talk to an expert today.
Book a FREE 20 Minute Call with one of our home improvement Architects.
Connect with Yoop Architects...